A Century in the Works
Praise for A Century in the Works
"This book is more than just a chronicle of the one-hundred-year history of a remarkable consulting engineering firm, Freese and Nichols. The well-written text takes the reader on a journey back in time to the turn of the twentieth century."
—C. S. Hawkins, Review of Texas Books

"[An] engaging story. . . . Sizemore has done a very good job of culling information from the diary maintained by Freese and has supplemented this with information from the engineering literature on the many projects undertaken by this firm. The book covers a century of hydraulic engineering in Texas with a few forays into the firm's out-of-state projects. A picture [is drawn] of the vast changes wrought in Texas by Freese and Nichols."
—N. Sadanand, Choice

"The company was founded in 1891 to manage construction of Fort Worth's waterworks. This history of the firm and its substantial impact in Texas constitutes a survey of 100 years of civil and environmental engineering."
—Book News, Inc.
About the Book and the Company
In November of 1891, at the age of 25, John MacDonald Blackstock Hawley arrived in Fort Worth, Texas. A civil engineer from Minnesota, Hawley "hung out his shingle" in 1894 and began a tradition of engineering in Texas that his successors in the firm of Freese and Nichols have continued for one hundred years.

This history of Freese and Nichols focuses on the firm's contributions, design innovations, and "firsts" in water supply, water treatment, and wastewater engineering; transportation design for roads, bridges, and airports; city and regional planning; environmental science; and general civil and environmental engineering.

A personal as well as professional account, A Century in the Works offers anecdotes about John Hawley's battle-ax punch and eccentric scientific experiments, Simon Freese's penchant for practical jokes, and Marvin Nichols's "water fights" and genealogical shakeups of his family tree.

The Freese and Nichols story will interest urban and environmental historians, professional engineers, and those working in related fields of hydraulic engineering, municipal and industrial water and sanitary systems, water quality, dam safety, waste management, transportation systems, aviation facilities, and urban development.

The student of Texas history will find much of interest here as well. In many ways the history of Freese and Nichols parallels that of the state for the past one hundred years. The firm has had a pivotal role in developing Texas water resources since Hawley arrived in the state. It will be the rare Texas reader who has never gone boating or picnicking at one of the over a hundred Texas lakes engineered by the firm in the intervening century.


---
This "is a centennial history of the consulting firm opened by {John B.} Hawley in 1894. It chronicles the growth of the firm and its numerous engineering projects, including pioneering work in large dual-purpose reservoirs, . . . in the development of the first multi-city water districts, and in spillway design for dams and reservoirs. The firm was especially active in water projects, engineering over 150 Texas lakes, largely for urban water supply. {Hawley brought Simon Freese and Marvin Nichols into his firm as partners in the 1920s. The book is based on} Simon Freese's diaries, kept daily for sixty-eight years. . . . The authors supplemented these materials by drawing on the firm's archives dating back to the 1890s." (Business History Review)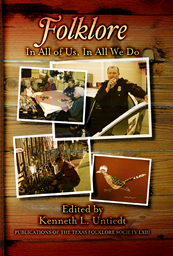 My article "Water Woes and Water Ways: Tales ­of Texas Engineer John B. Haw­le­y," which is taken from A Century in the Works, appeared in the Texas Folklore Society's 2006 publication, ­­Folklore: In All of Us, In All We Do, UNT Press. ISBN 1-57441-223-X